"Barrier-free" facilities
We've been promoting universal design at the Abashiri Prison Museum.
For example, slopes were added to the entrance of every building for wheelchair accessibility, and universal design features were added to restrooms. However, it was difficult to introduce universal design to some parts of the old prison buildings that were relocated and restored or reconstructed, because of the need to maintain the architectural features of the old prison. The garden area is on the sloping land of Abashiri Quasi-national Park, so full-scale land improvement was not conducted. Consequently, garden paths are partly sloped. Currently, handrails are being installed along the paths at relatively steep slopes.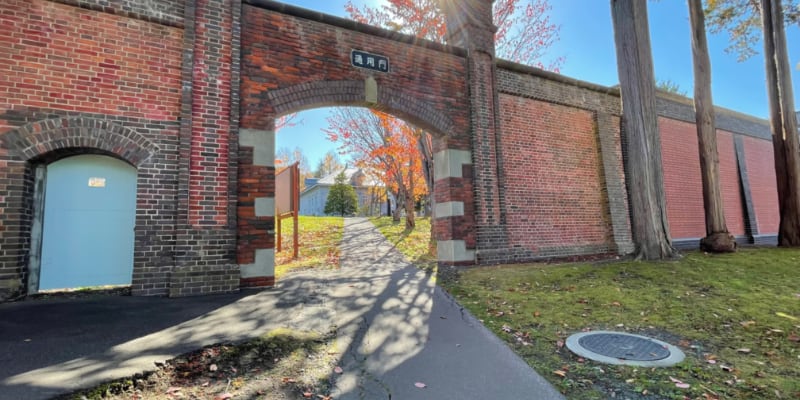 We have ten free wheelchairs for visitors. In the second parking area, there is space for four vehicles that is exclusively for wheelchair users.
Visitors with a guide dog, a hearing dog or another service dog are welcome.
Please contact us for more information, if necessary, before visiting the museum.